Perfect For Gym & Training
Sale price
$79.99 CAD
Regular price
$0.00 CAD
Unit price
per
Sold out
Free delivery on orders over $120
Supportive
Motion Zip Bra
With a front zipper for easy on and off and breathable mesh back, the u-shaped Motion Zip Bra, hugs your body to provide shaping and support for every rep, step and jump.
Model wears a Small
SKU: WR6999a-FLT/HUN-XS
Product details

1. U-shaped medium impact bra

2. Removable foam cups

3. Ultra-fine double knit soft stretchy fabric

4. Internal power mesh and stabiliser to improve support

5. Soft underband elastic

6. Easy on off semi-auto lock front zipper

7. Racerback design with breathable mesh

MEDIUM IMPACT SUPPORT

Medium impact u-shaped bra with removable foam cups, internal power mesh and stabiliser to hold you in securely.

EASY-ON, EASY-OFF FRONT ZIPPER

Soft underband elastic with racerback design allow full range of motion whilst a semi-auto lock front zipper ensure it's easy to get on and off.

SWEAT-WICKING

An ultra-fine double knit fabric provides soft stretchy coverage whilst keeping the skin cool and dry whether you're throwing weights or tracking miles on the elliptical.

FABRIC COMPOSITION

Main:

62% POLYAMIDE

38% ELASTANE

Outer Lining:

93% POLYESTER

7% ELASTANE


Internal Lining / Stabilisers:

72% NYLON

28% SPANDEX

100% NYLON
Delivery & returns

Standard Shipping: 3-7 business days after dispatch.


Upon dispatch you will receive an email confirmation containing the Tracking details and estimated time of delivery of your order.

WE WILL ALLOW A CHANGE OF MIND RETURN FOR REFUND OR EXCHANGE, PROVIDED THAT THE ITEM IN QUESTION IS:

purchased at www.ca.2xu.com
returned within 30 days of purchase from ca.2xu.com;
in original purchased condition with tags attached;
in original & undamaged packaging
has not been worn
not underwear or socks; and
not damaged in any way

*Clearance items are final sale

You can find our full return policy here

You can make a return here
Care instructions

For all garments except wetsuits:

Machine wash in cold water with like colours

Do NOT Tumble dry

Hang to dry in a cool shady area away from sun

Do not use bleach, fabric softeners or dryer sheets

Do not iron

The below special care is required for your 2XU wetsuit:

When getting into and out of the wetsuit, step into the legs and pull the suit over the knee and up to the waist, being careful not to snag the high stretch materials with toe and fingernails. Insert arms into the sleeves until the suit covers the shoulders. Pull the gusset over the head (front entry suits only) and close the zipper. To get out of the suit, reverse the process, turning the suit inside out as you go. Wetsuit for surface activity only read instructions before use hand wash only drip line drying in shade do not iron do not bleach do not tumble dry do not dry clean.
View full details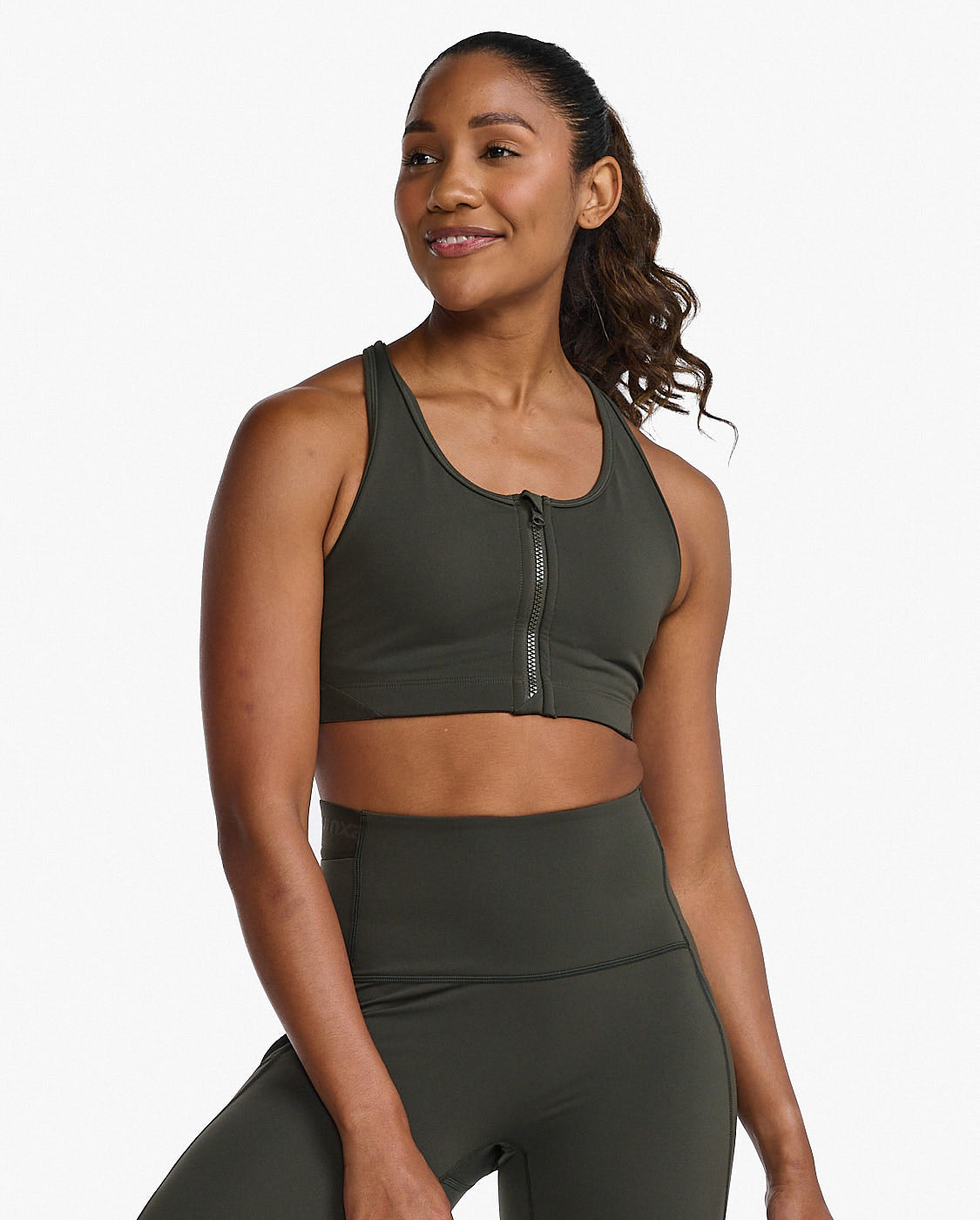 Motion Zip Bra
Sale price
$79.99 CAD
Regular price
$0.00 CAD
Unit price
per
Sold out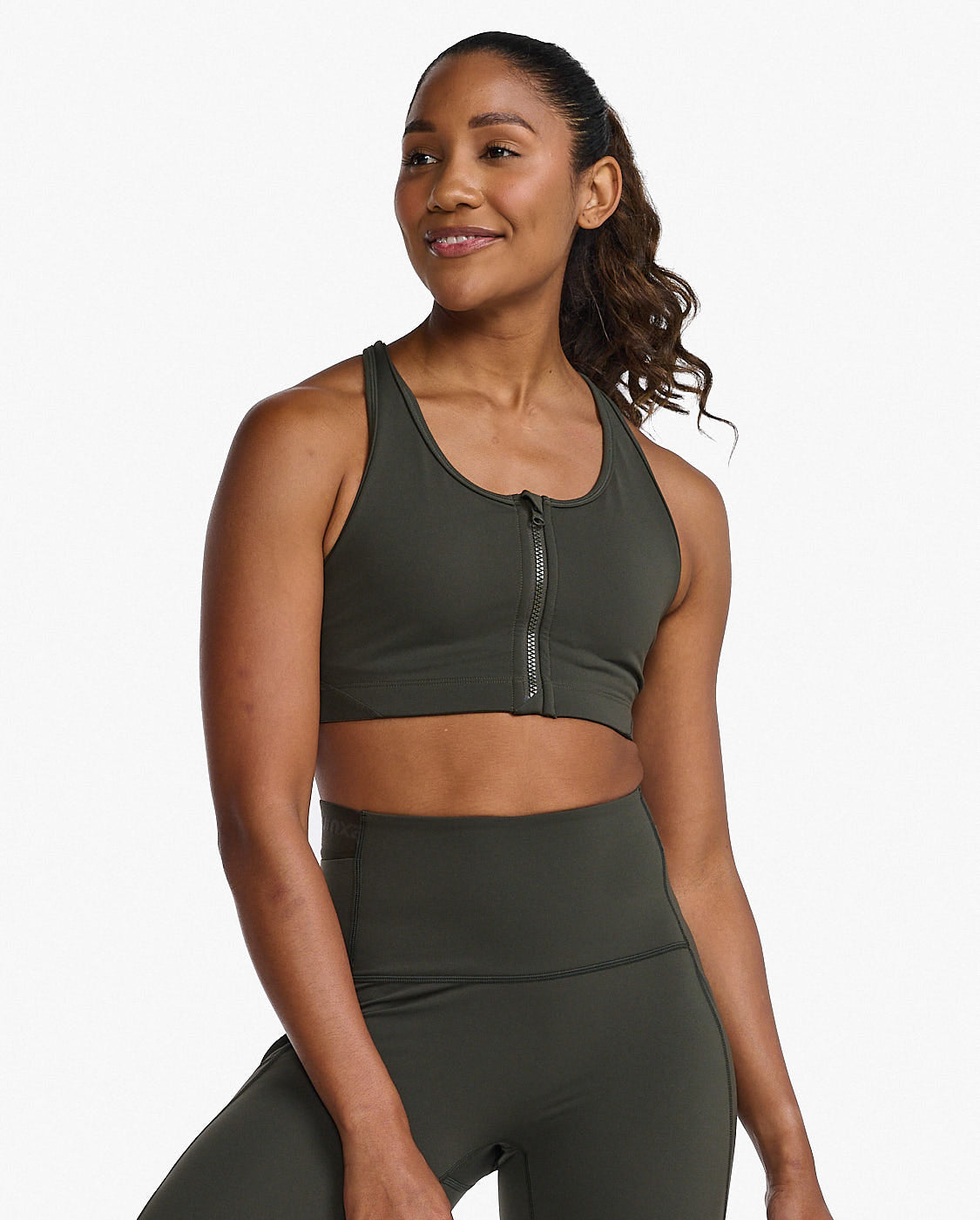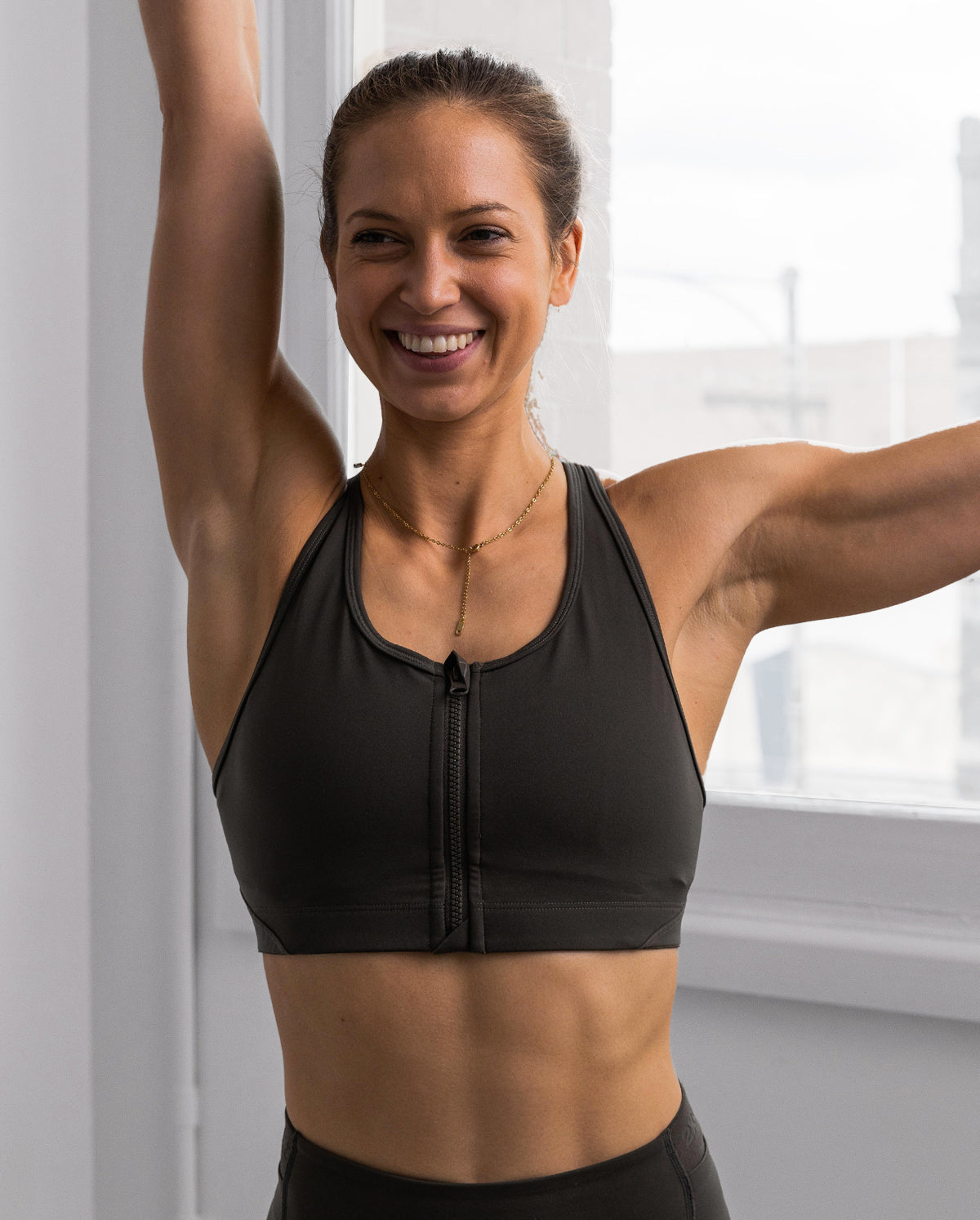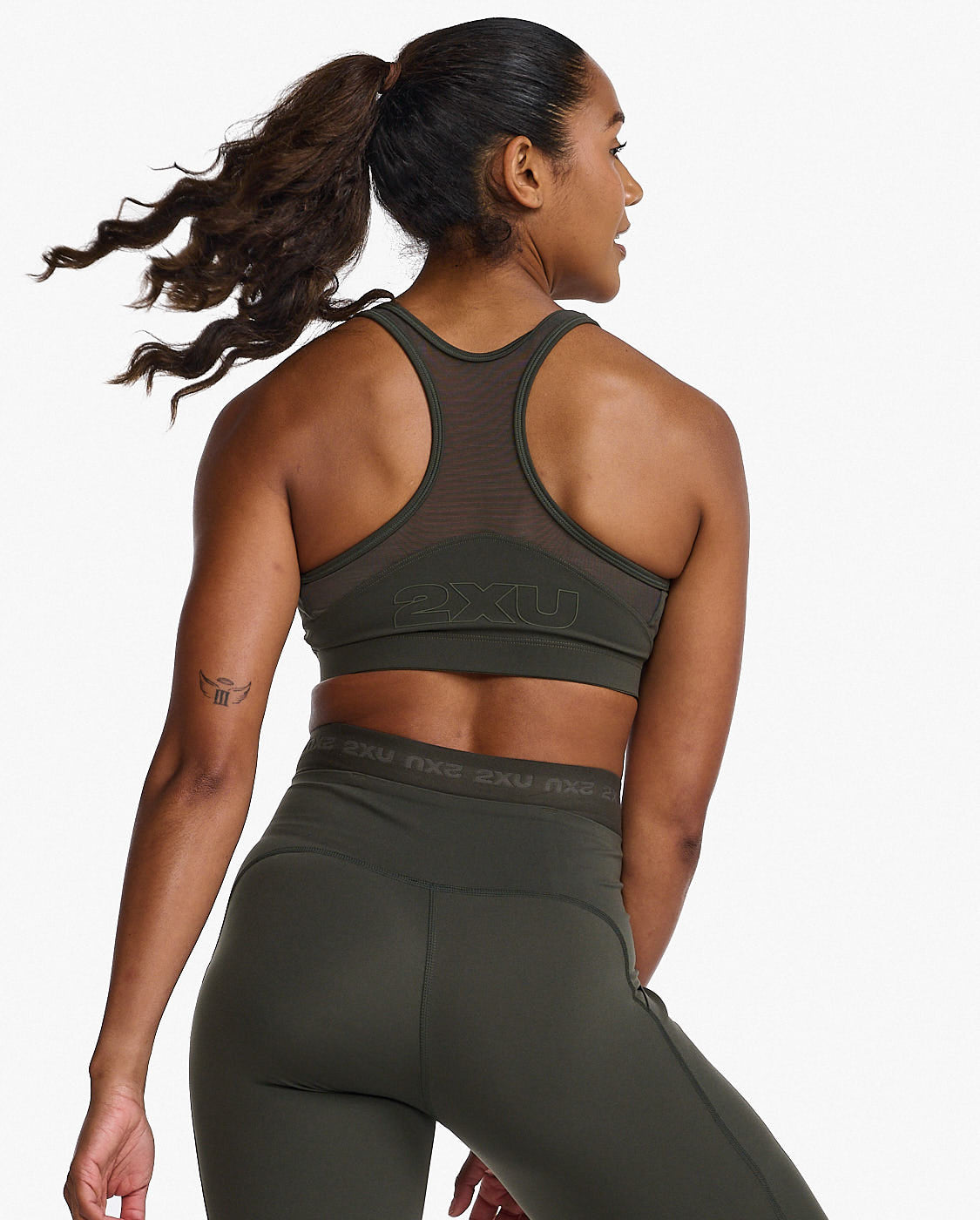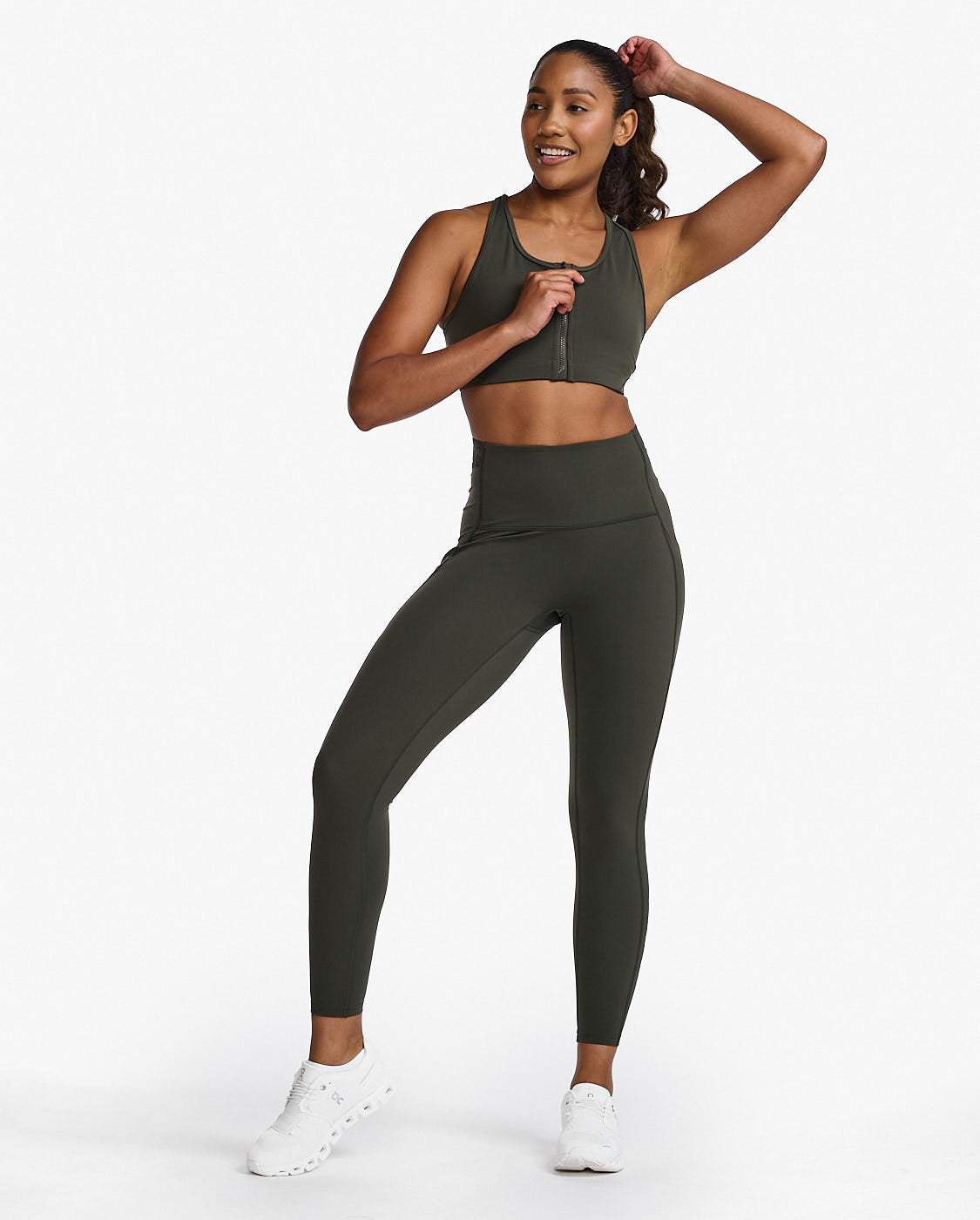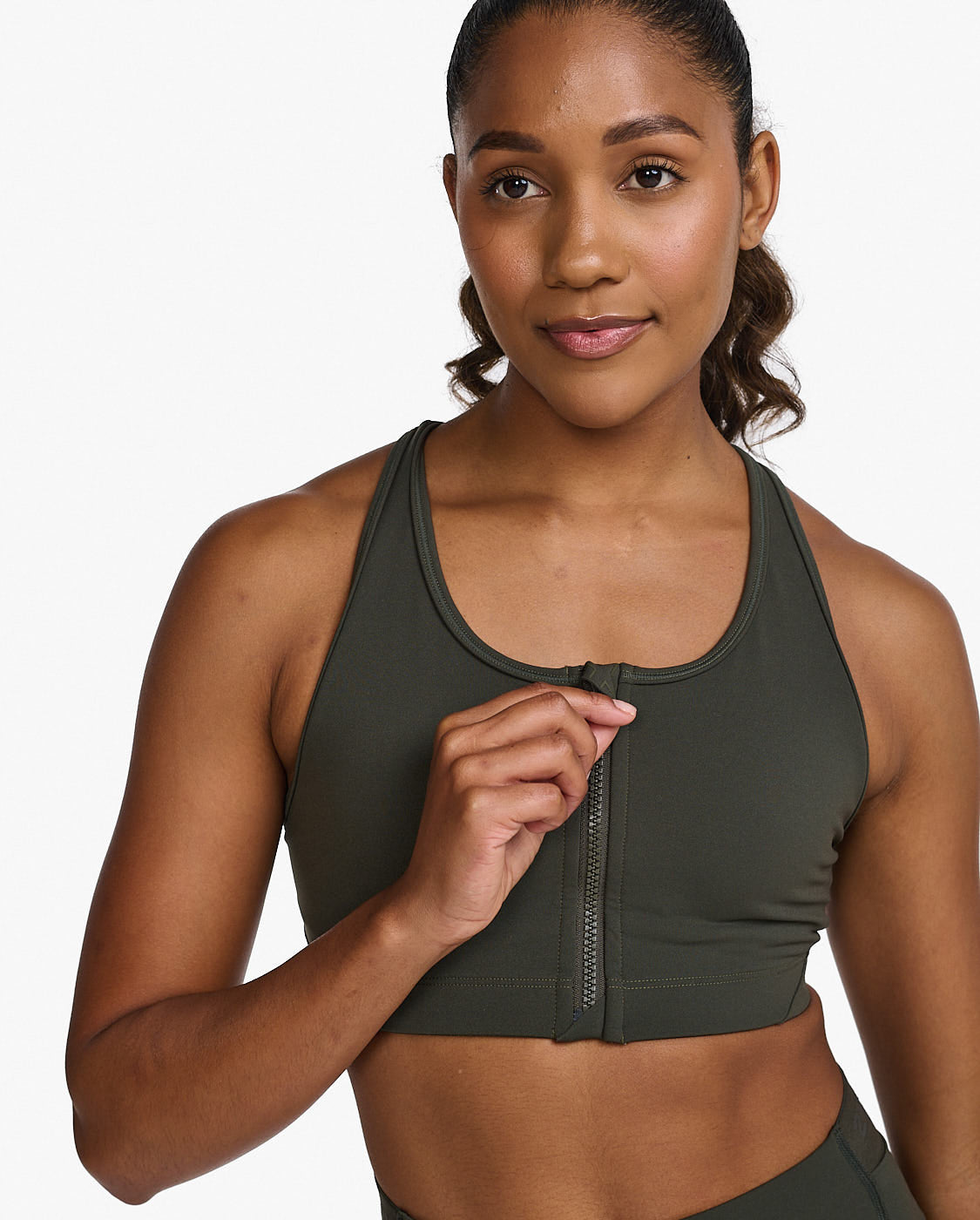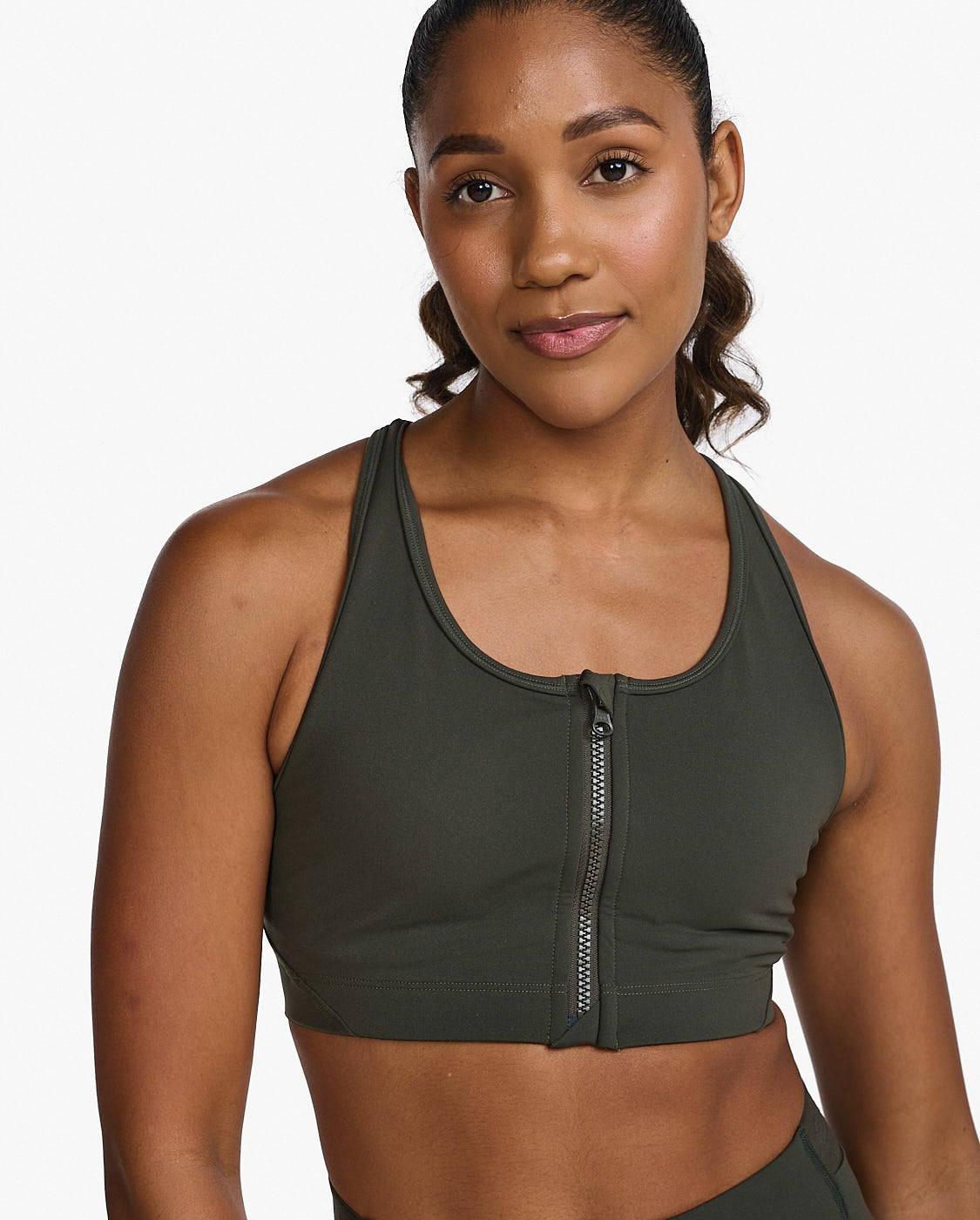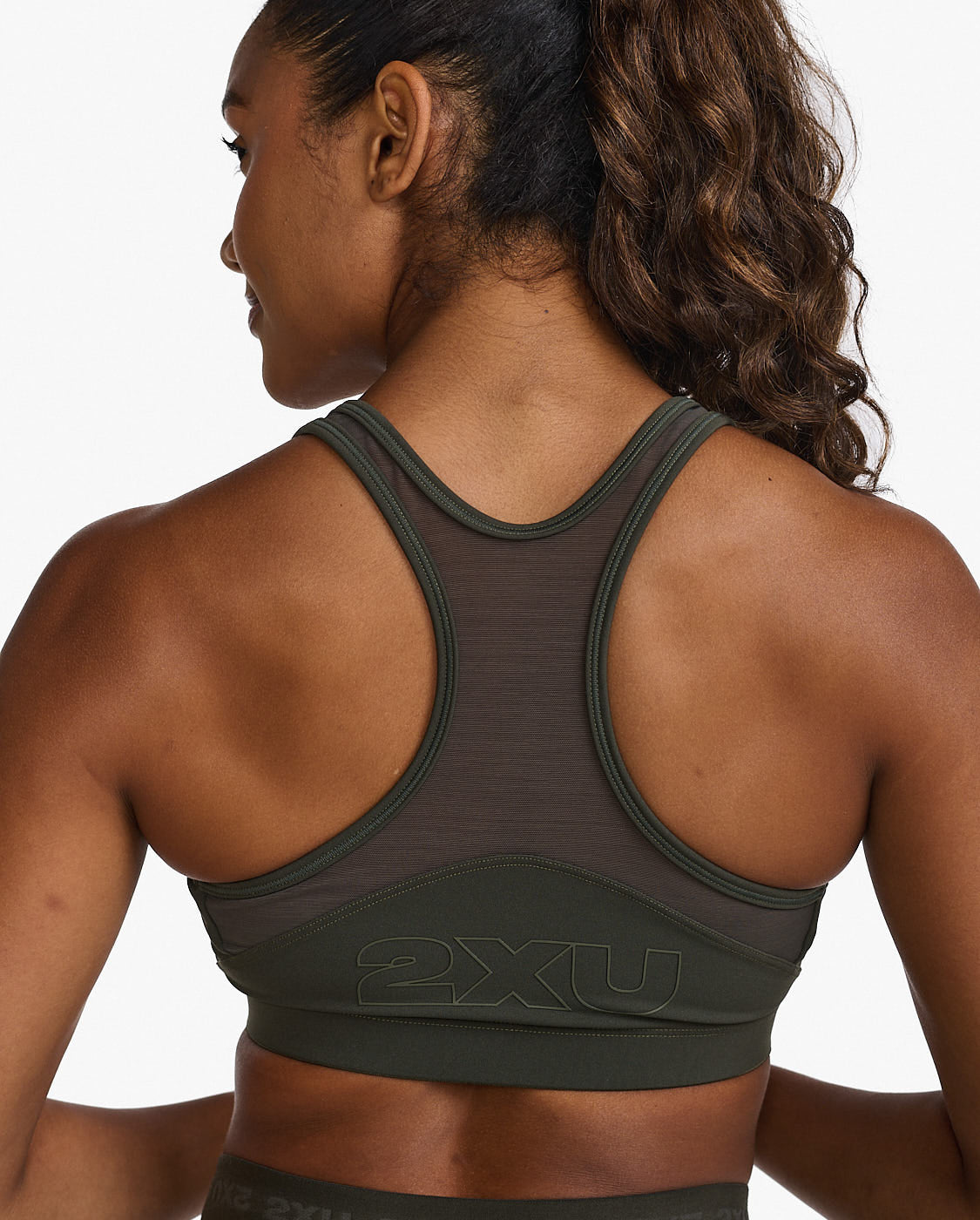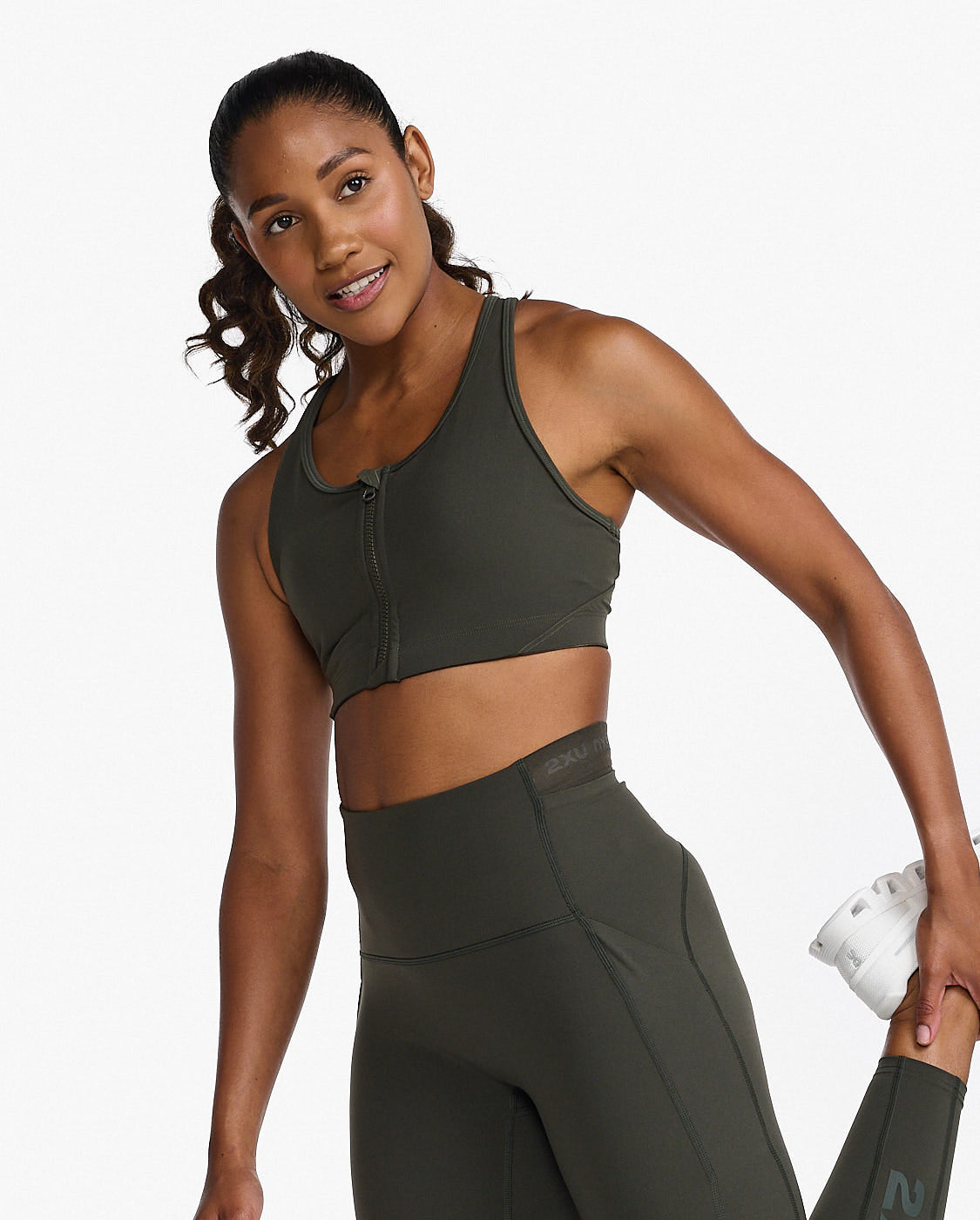 Size Guide - Women - Bra
The 2XU Support Bra collection is designed to cater to light, medium or high impact activities - we have a solution for every kind of athlete.
1. Is it common for women to be wearing incorrectly fitted sports bras?
Yes! Incorrectly fitted sports bras is a common problem that leads to chafing and excess bounce. Many women often select sports bras based on comfort and softness, however this tends to lead toward styles which aren't supportive enough for them. Even A and B cup women require support and less bounce as bounce leads to strain on breasts which can cause permanent damage.
Because there are no muscles in the breast, once your Coopers Ligament is stretched causing breast sag, it's irreversible. A supportive and correctly fitted bra will hold you in place thereby eliminating bounce, rubbing and chafe.
2. What should women look for in a sports bra to ensure a good fit? Is it strap width, fabric, under band V wire etc.
The most important criteria to achieving optimal fit are the key fit areas; under-bust, upper breast, underarm, and straps. All areas should be securely supported, yet not constricted. The wearer must be able to breathe easily during all levels of activity. The under-bust should be tight and act as a support for your breast. You should only be able to fit two fingers underneath the under-band. If there's more space than this or if you can see the back of the bra rising up, it's too big. Your bra should lightly rest on your skin on your upper bust as this is a common place for chafing. If you can lean forward and everything stays in place then you've achieved a good upper breast fit.
All breast tissue should fit inside the bra - especially under the arm. When running, the underarm should touch fabric not skin to reduce chafe. Straps should be tightened to minimise bounce. For those of C cup sizing or above, padding is required in the straps to prevent from digging in.
3. How often should sports women check their bra size as this can be effected by many things like weight variations and contraceptive medication?
To ensure best fit, ladies should get fitted every six months or every time a new sports bra is purchased - whichever comes first. This will ensure the bra is working at its best and offering top level support.